The days are getting longer and, although it is still very early in the year, we are anticipating the coming months of spring. However, it's still cold for the team up here in chilly Edinburgh, and we thought we would share with you the delicious comfort foods that keep us going through the cold, dark nights.
1. Lorne – Parmigiana di Melanzane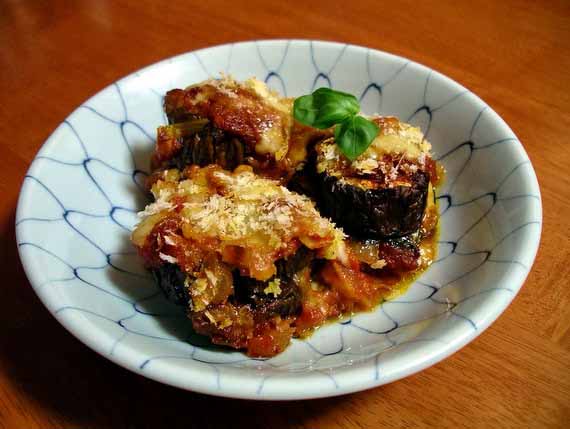 Puglia is one my favourite places in Italy, I always think that it is one of Italy's hidden gems with its wonderful scenery and fabulous food. I've made this recipe numerous times this winter, as it's so easy to cook and it reminds me of happy (and more importantly warm!) memories of my time in Puglia.
2. Lynsey – Chicken Cacciatore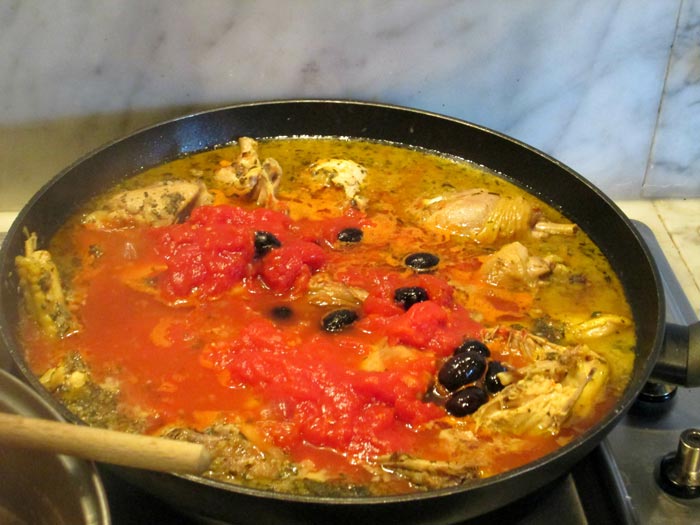 My boys absolutely adore this dish, and so do I. It reminds me of my trip to Tuscany, and makes me think of balmy Tuscan evenings with a glass of Chianti in hand watching the sunset. It may look complicated to make, but once you get the hang of it the rewards are plentiful. You'll certainly get lots of requests for it from friends and family! You can find the recipe here.
3. Ciaran – Pasta alla Norma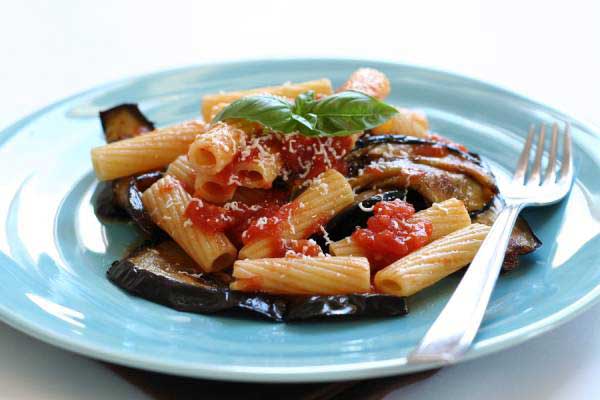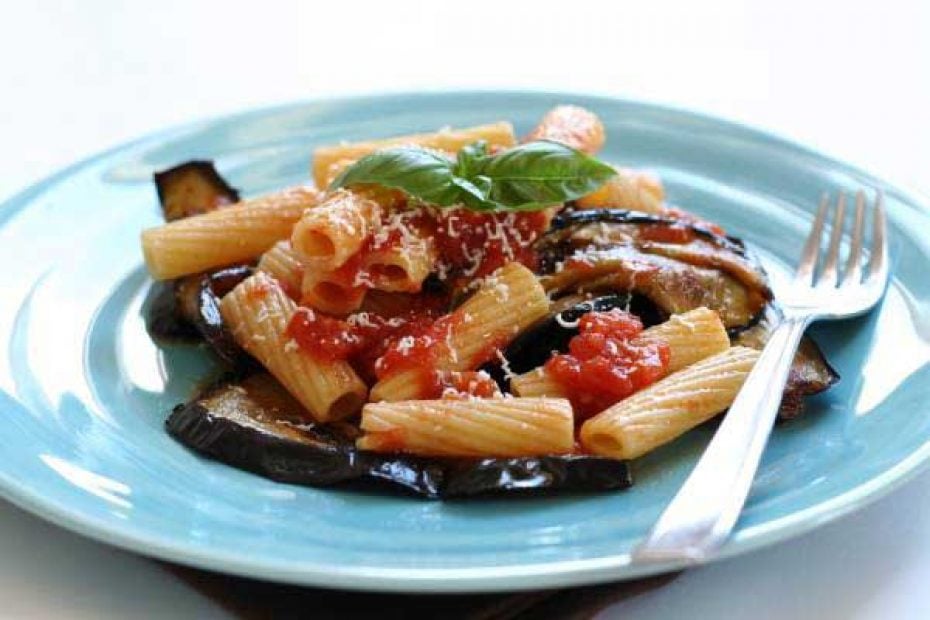 When I went to Sicily, this was actually one the first dishes that I made! So this recipe brings many happy memories of that wonderful week. But what I love about this dish is that it is so easy and quick to make, and a great way to warm up after a chilly walk back from the office!
4. Kirsty Anna – Risotto Limone e Gamberetti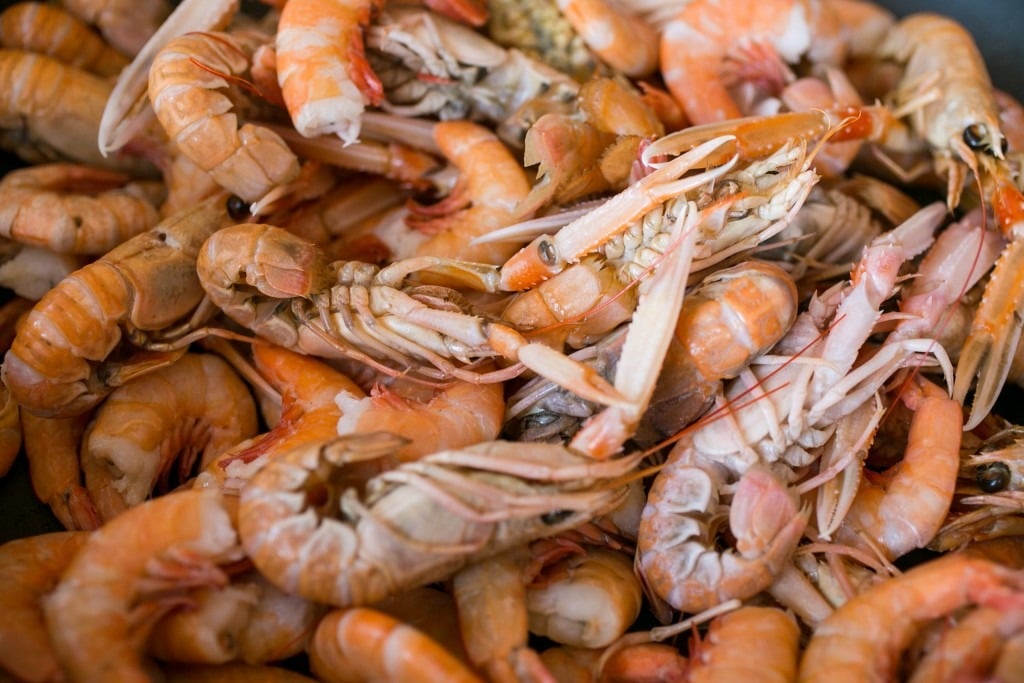 I'm a huge seafood fan, so when I first tried this dish I was transported to piscine heaven! With its relatively easy recipe, and its hearty risotto base, it has become my "go-to dish" when I need to cook something quickly. Also, when walking home from work in the dark evenings, having this to look forward to certainly gives me the motivation to walk a bit faster!
5. Emily – Swordfish Rolls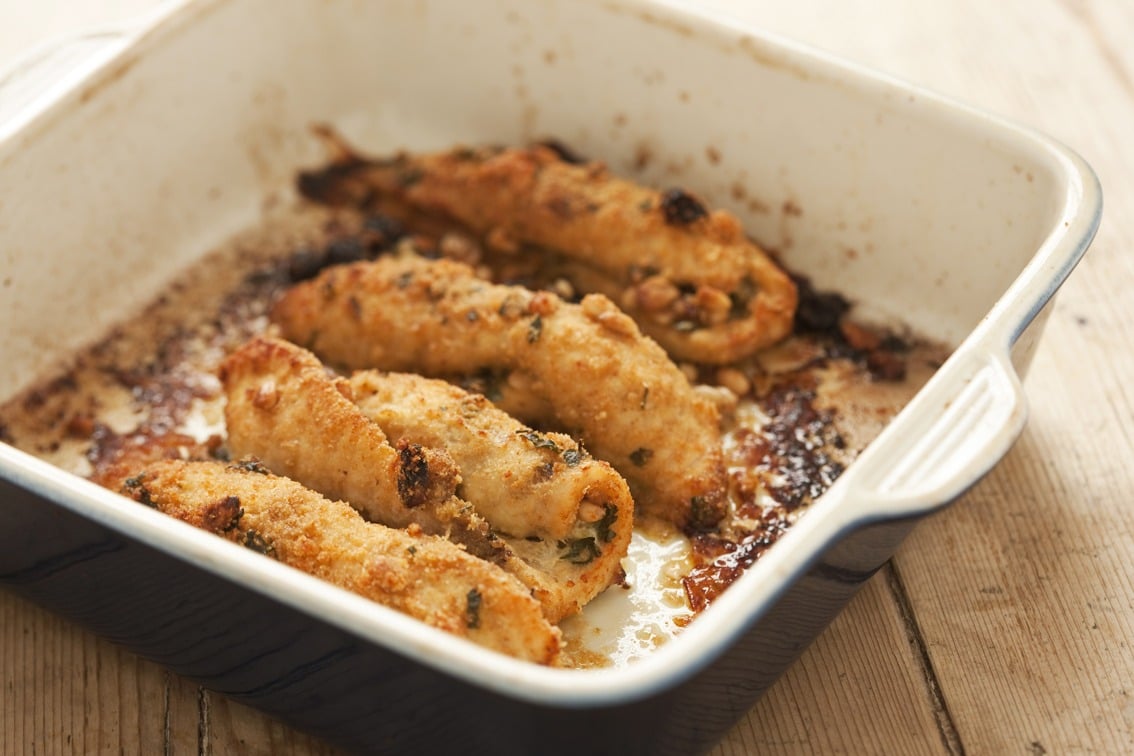 When I went to Amalfi this recipe was always on my bucket list of things to try, and it didn't disappoint. Whilst swordfish is a bit tricky to get over here, it's definitely worth the effort to transport me back to my memories of sipping Limoncello on the sea-cliffs of the Amalfi coast. Especially when it's a grey day up here in Scotland!
6. Kieran – Arancini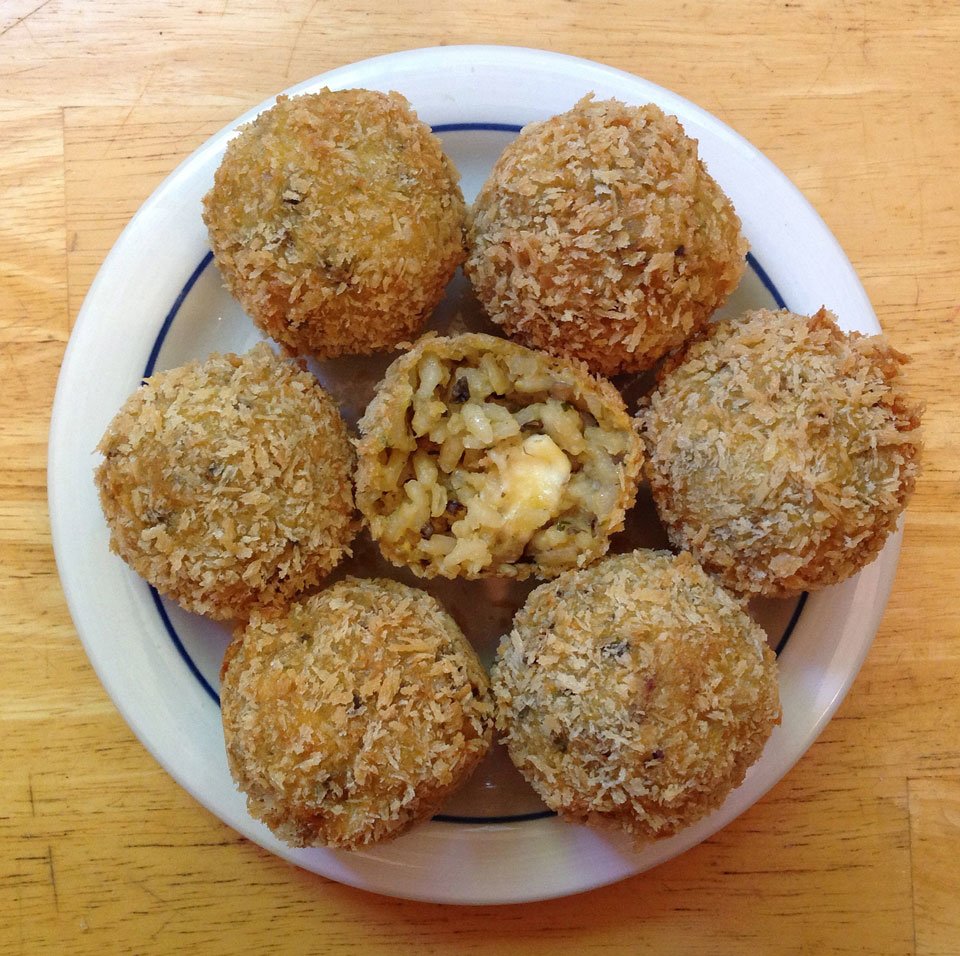 This is one of my favourite Italian snacks, and always make me think fondly of my time in Sicily. But it also reminds me of the wonderful cook, Carla, who first made it for me. When she came to visit us last November, she made an extra batch of Arancini just for me! You can see the recipe here.
7. Minhua – Pollo Dorato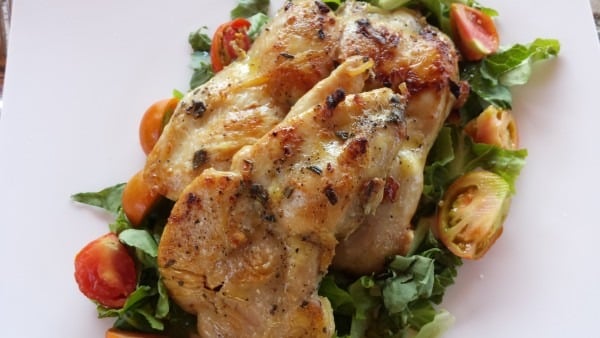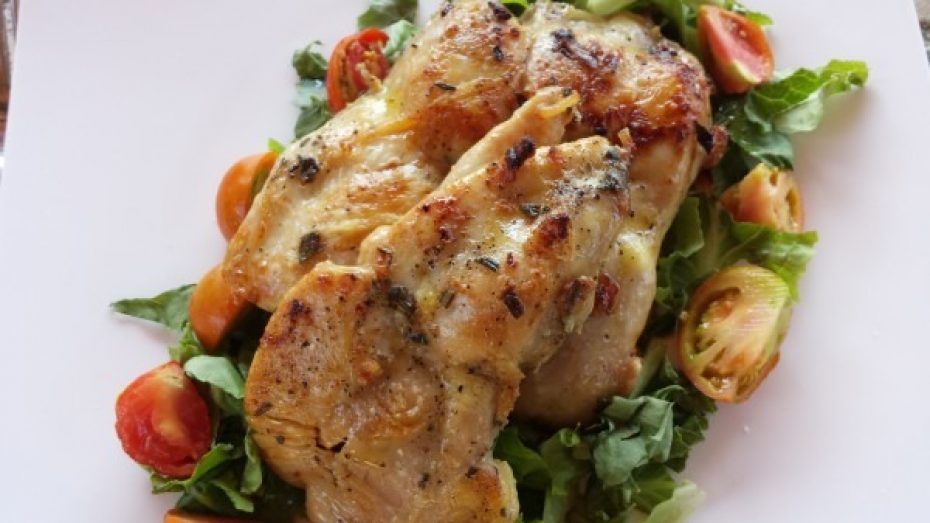 This chicken recipe is so simple to do, but so scrumptious that I'm constantly being asked by my Scottish friends to cook it when they come over to dinner. But what I love the most about this dish is that it reminds me of my friends and family in Northern Italy. Cooking a piece of home in another country is always a lovely thing to give to others.
8. Ioanna – Farro Salad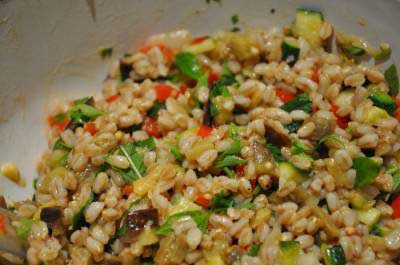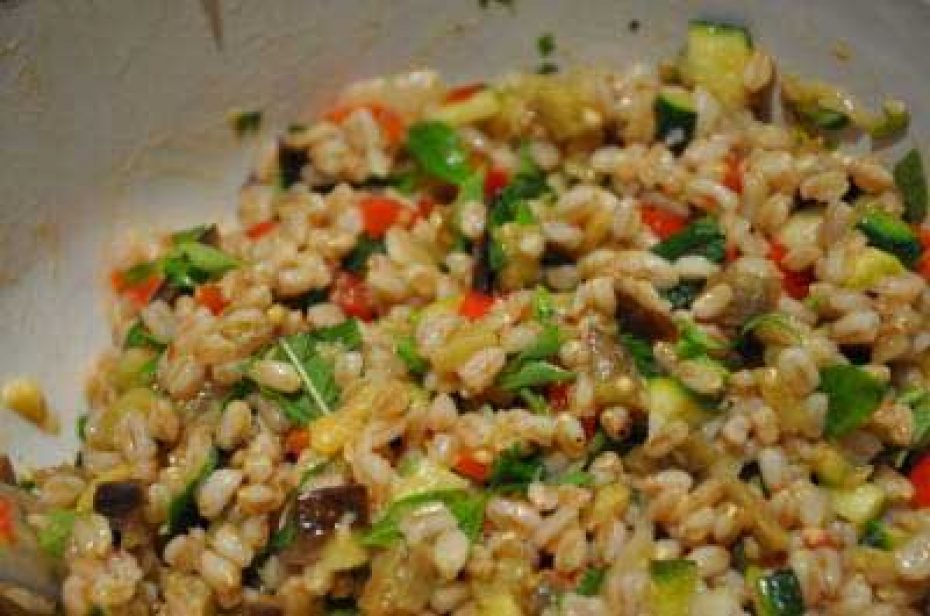 What I adore about this delicious dish is that it's not only quick to make, but that it is also very healthy for you and easy to make. In fact this video shows you how easy it is to make! You can mix and match the vegetables and also vary the recipe to suit you, but I love it with a bit of feta cheese on top. It's very moreish and it reminds me a little of my native Greece.
If you would like to learn some Italian cuisine, while looking out on the amazing Italian landscapes, check out our cooking holidays to Italy.